English
Español
Français
Русский
5049 supporters
---
To participate in other IUF campaigns, please
click here
.
Date updated : 23-Apr-2019
Status:
active
© 2019
IUF
Union members assaulted at Perfetti Van Melle Bangladesh after calling for an end to child labour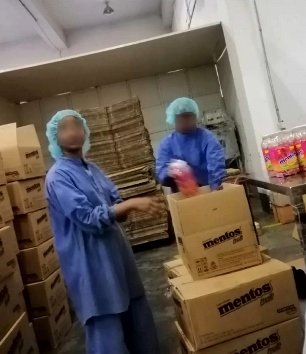 After a long fight for legal collective bargaining status at global confectioner Perfetti Van Melle's Bangladesh factory, PVM Union leaders and members have been the target of threats and physical assault.
Central to this fight against abusive labour practices was the PVM Union's call for an end to the exploitation of child labour supplied by Perfetti Van Melle's third party labour and services provider Rahat Corporation. The union also called for permanent status for contract workers and in-sourcing of canteen services, both currently supplied by Rahat Corporation.
Two violent events followed these union demands, one in which 20 goons organized by Rahat Corporation entered the Gazipur factory on April 9, 2019 and proceeded to beat and threaten union members while Perfetti Van Melle management stood by.
USE THE FORM BELOW TO SEND A MESSAGE to Perfetti Van Melle calling on the company to: remediate and compensate for the harm it has caused to child labourers exploited by Rahat Corporation; guarantee the safety of all union members; end its business relationship with Rahat Corporation immediately; and engage in good faith collective bargaining with the PVM Union with the purpose of ultimately negotiating a collective bargaining agreement with the union.