English
Deutsch
Skandinaviska
Español
Français
Italiano
8479 supporters
---
To participate in other IUF campaigns, please
click here
.
Date updated : 07-Apr-2016
Status:
closed
© 2018
IUF
This campaign is now closed.
Diese Kampagne ist abgeschlossen.
Cette campagne est close.
Esta campaña ha terminado.
Kampanjen er avsluttet.
Swedish foodworkers fighting Findus factory closure by asset strippers Nomad Foods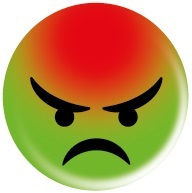 The Swedish Food Workers Union (Livs) is fighting plans to shut down the Findus frozen food factory in Bjuv, which would throw 450 workers out of a job and devastate the many hundreds of farmers who supply the plant. On March 31, the CEO of Nomad Foods, an investment vehicle registered in the British Virgin Islands, came to the factory, called all staff to a meeting, announced that the factory would close at the end of the year and immediately left the country. The Swedish prime minister has called on the company to return to Sweden and meet with the government, and Livs is demanding that the factory continue in operation.
Nomad was founded in 2014 as an investment vehicle in search of brands to devour and assets to strip. They became Nomad Foods - dedicated to assembling 'a global portfolio of best-in-class food companies and brands' - with the purchase last year of frozen food manufacturers Iglo Group and Findus, European food companies that have gone through successive rounds of financial vandalism at the hands of their previous private equity owners. Pressure to deliver immediate returns threatens jobs and livelihoods throughout the company. Now the axe threatens to fall on Sweden as nomadic profit-seekers seek to pump out cash.
You can support the fight to keep Findus Bjuv open - use the form below to send a message to the company.