English
Русский
12482 supporters
---
To participate in other IUF campaigns, please
click here
.
Date updated : 07-Jul-2021
Status:
active
© 2023
IUF
Tell NagaWorld: Redundancy No! Vaccine & Union Yes!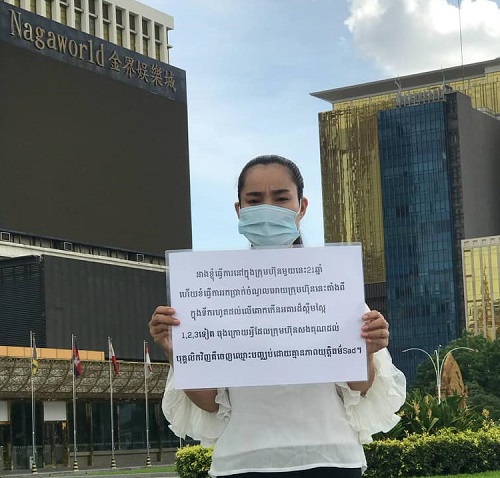 For years, NagaWorld has refused to fully recognize trade union representatives in any negotiations to improve wages, to stop violence and harassment at work, or to implement COVID-19 safety protocols. Now NagaCorp announced its payment of 100% profit of 2020 half-year to loyal shareholders, while over 1,300 workers who have worked tirelessly throughout the COVID-19 pandemic have been made redundant without the right to union representation.
Their union leaders have also been terminated.
Labour Rights Supported Union of Khmer Employees of NagaWorld (LRSU) has fought back over the forced redundancies and access to union recognition. The union has also filed a collective labour dispute to the Cambodian's Ministry of Labour & Vocational Training with the support of over 2,000 union members. Two mediations have ended without any outcome as both government and employer fail to recognize trade union rights under ILO Conventions 87 and 98. Acting with impunity again, NagaWorld has escalated the dispute with a threat to terminate 380 union members who, despite economic hardship, remain determined to win job security.
USE THE FORM BELOW to send a message to NagaWorld to immediately reverse the forced redundancies, respect union rights and negotiate with LRSU in good faith.